At AGP we take pride in providing quality sports medicine & sports performance services. The foundation to this process must include a full history, examination, detailed report of findings followed by an individualized management plan.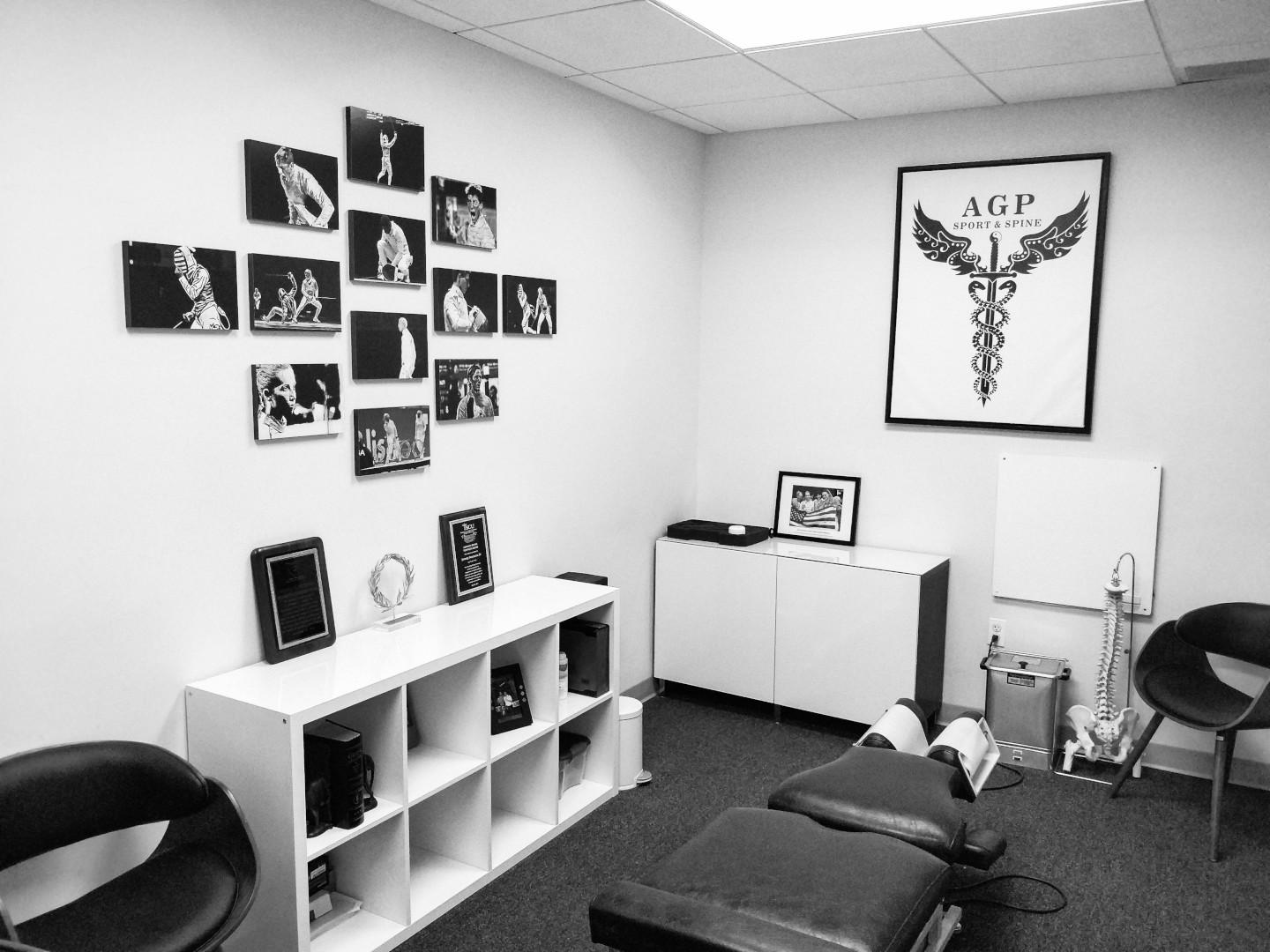 The average time a patient has with a doctor in the U.S. is 8 minutes. However, your first visit at AGP is a ninety-minute to two-hour appointment for a typical case.  The initial intake forms are completed online prior to your visit which allows for a smooth and accurate appointment schedule. There is an hour allocated for the patient history and examination; a second hour is allocated to begin treatment, if treatment is indicated.
AGP often receives complicated case referrals of patients in search of an accurate diagnosis and management plan. Complex cases may require the entire initial visit for the history and examination only.  Very complex cases may require even more time over two visits to gather the medical history and to perform examinations of multiple regions of the body.
We may conclude that additional clinical data is required before treatment can begin. This additional data may be in the form of various imaging studies (x-ray, MRI, MR arthrogram, CT scan, MR neurography, MR angiography, bone scan, bone density studies) or electrodiagnostic studies (EMG, nerve conduction velocity, F-wave) and/or laboratory results. Treatment may, or may not, be initiated before these studies are performed and this decision will be made on a case-by-case basis.
At AGP we do not participate in or accept health insurance; however, we provide our patients with a superbill to send to their insurance company if requested. We are not a Medicare provider. Please see the About page to understand our philosophy and why we do not accept insurance.
Payment Information
Payment is expected at the time services are rendered. We accept credit, debit, and cash as payment.
Forms
Forms required to be filled out prior to a visit can be found via the online patient portal once appointment is confirmed.
Other forms may be required depending on the patient's chief complaint which will be provided prior to patient in office visit.